A new approach
Helping budding scientists take flight
Expertly crafted by our editorial team, Propello IB MYP is grounded by our crew's decades of experience, research, pedagogical best practices, and hands-on classroom experience.

Built around the requirements of the International Baccalaureate (IB) Middle Years Programme (MYP), Propello saves teachers time and improves student outcomes. Here's how we help.
How we help teachers and students soar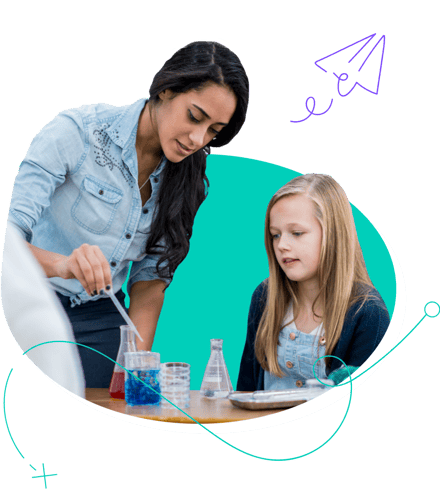 The Propello Difference
First-class curriculum designed for the IB MYP
Help your program stand out with flexible and engaging curriculum purpose-built for the IB MYP—and personalized for every learner.
Real-world, hands-on learning.
Differentiated learning paths.
Culturally relevant material.
Saves teachers 4+ hours per week.
Try It for Free
Our IB Middle Years Programme Sciences Curriculum is ready for take-off.